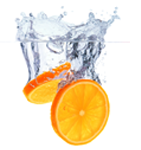 An Executive Lease is an arrangement whereby Catering Consultancy Bureau provides the service of an experienced manager or catering professional. When a new catering operation is at the planning stages, it can quite often be a daunting task to prepare for mobilisation. An Executive Lease can undertake this aspect for you. Trained to our own exacting standards he or she can provide the resource to support you through periods where you require the services of an experienced catering professional.
The benefit to you is that you will not carry the employment burden on a full time basis. The catering professional can support you for two to three days a week for an agreed period or in the longer term.
Executive Lease Cover
Our experience has proven that a longer term arrangement will provide a client with all the support and resource that they need to cover for:
Maternity cover
Long term sickness
Contract mobilisation
Special projects.