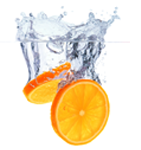 Supporting you in deciding the most appropriate options for the future
An Options Appraisal will evaluate all the options for delivering your catering service in the most appropriate way.
No two catering operations are alike and what may be appropriate for one food service operation may not be appropriate for another. An Options Appraisal examines the way an operation is managed and provides solutions for optimising performance.
2D Options Appraisal
It is a two dimensional analysis that looks at how an operation is currently being managed and then comments on additional options designed to maximise quality and performance, whilst delivering financial efficiencies.